Helping Others Through Gentle Dental Care
Each day we have the privilege of meeting new people, establishing relationships with each and helping them improve their lives. Dentistry is about connections and caring for each person as an individual. Each of our patients has unique clinical and personal needs and goals. It's our job to learn exactly what a patient requires to achieve optimal oral health and a beautiful smile. We tailor a person's care approach to ensure the best results. As family dentists, we love providing a gentle and fun first visit for a child as much as we love restoring a grandparent's ability to chew comfortably.
Being dentists means we can relieve a person's dental pain and restore comfort and quality of life. We are also able to improve someone's smile, which increases their self-esteem and confidence in their social life. Being a dentist means serving and helping others enjoy better health and greater happiness. We cannot imagine anything more rewarding!
We have assembled a friendly, caring team, and each person is committed to making our patients feel safe and welcome. Together, we've created a pleasant and supportive environment where patients' comfort is a top priority and each person is treated like a family member.
Dr. Yanina Cox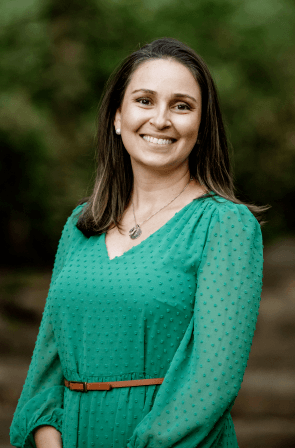 Born in Venezuela, Dr. Cox grew up in south Florida and has called upstate South Carolina home for several years. Her Doctor of Dental Medicine was awarded by Nova Southeastern University College of Dental Medicine. Since graduating, Dr. Cox has sought out continuing education opportunities and to expand her skills and the services she's able to provide patients.
Oral healthcare is an evolving field. Advances in materials, techniques and technology mean more options, stronger results and more comfortable dental experiences for patients. Dr. Cox is committed to providing each patient with the smile of their dreams and ensuring treatment is efficient, effective and comfortable. Continuing education is part of that commitment.
Dr. Cox's husband, Adam, is a practicing general dentist. The couple has two young children. When she's not caring for patients, Dr. Cox's priority is time with her family. They enjoy attending outdoor festivals, cooking together and participating in activities with her church. Dr. Cox believes in helping others. She participates in mission trips to Jamaica, supports Hope Pantry and volunteers in her church's nursery.
Dr. Adam Cox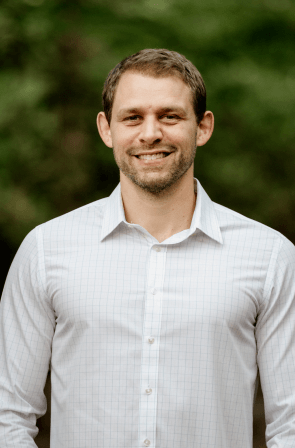 Dr. Adam Cox graduated from Nova Southeastern University College of Dental Medicine in 2011. He became a dentist because he likes being able to help others and give them a good experience. He finds it rewarding to fix a wide range of problems and have a sense of accomplishment from a job well done and having satisfied patients. He is thankful for the fantastic team of assistants, hygienists and front office staff and the great work they do.
Dr. Cox has been married to his wife and fellow dentist, Yani, for almost 10 years, and is grateful to be able to work with her. He admires the work she does. Together, they have two wonderful children named Thomas and Sarah, and they love spending time together as a family, along with their two cats, Boots and Tiger. When he is not at the office, Dr. Cox enjoys working out, reading, doing yardwork and other outdoor activities. His Christian faith is important to him and he enjoys being active in his church.